Uncover a Sailing paradise and experience the family friendly sheltered waters of the western side of K'gari (Fraser Island). See World Heritage Wonders through a unique lens, live picturesque sunsets, and collect magical moments with us.
If you are wanting that extra bit of exclusivity without the hassle of planning and organising the logistics, then our small group tours are for you.  Experience the best of the Fraser Coast and enjoy feeling completely relaxed, refreshed, and catered to like you are royalty…
BOAT CHARTERS CRUISING WEST COAST K'GARI
WINTER SUNSET CRUISE
Jump aboard 'TOO EAZY' for a unique way to experience watching the sunset across the water. Set sail for 2hrs as we cruise the northern section of the Great Sandy Strait. 
Sit back, relax and soak up the panoramic views as we watch the setting sun over the Bay. Take in the peace and serenity as ambient music plays in the background while enjoying a welcome drink and delicious canapés.  Catered to a small group of adults (max 12 people, min age 13yo)
2D, 1N K'GARI WEST COAST CRUISE
Experience the beauty of cruising the west coast of K'gari. Perfect for those that are short on time, but want to experience the Fraser Coast's marine mecca like a local would, our organised small group overnight charter offers luxury in an affordable way.
Enjoy swimming in the crystal clear waters, experience the tranquil feeling of moving through the water under sail, walk on the white silica sands, and create special memories in one of the most idyllic places in the world. 
HERVEY BAY MARINE TOURS - INCLUSIONS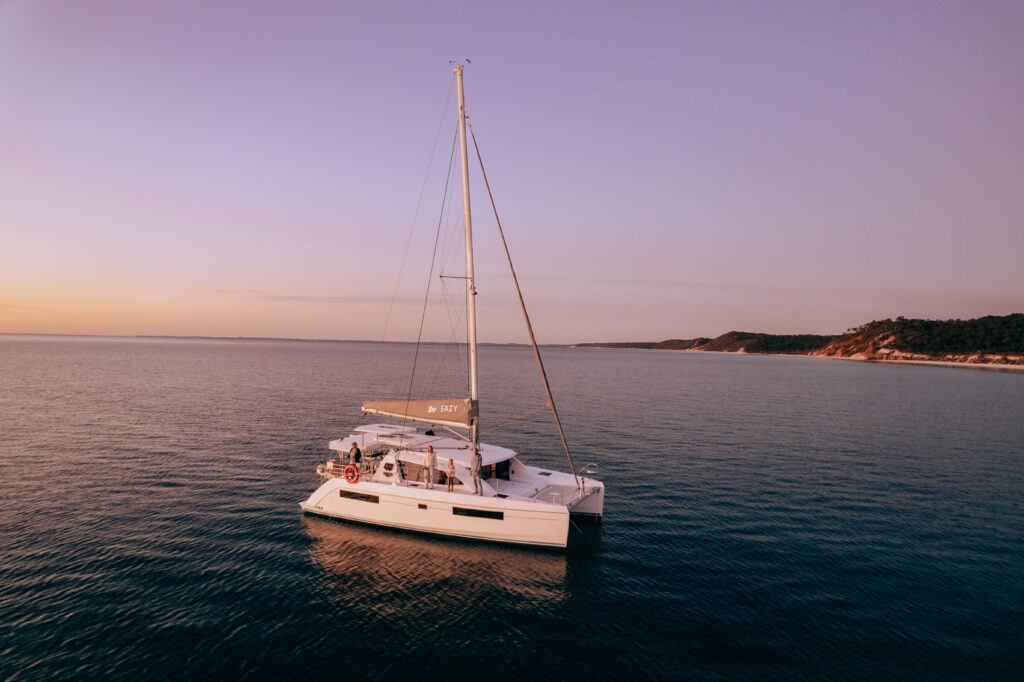 Approx.  2hours : Departs 4pm, return 6pm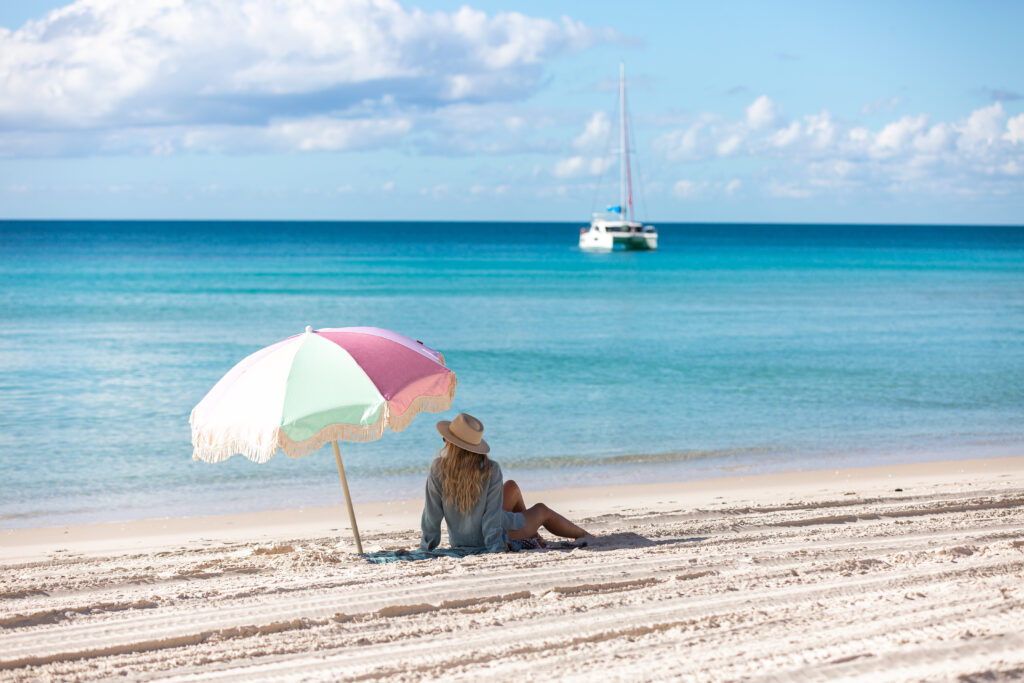 2D, 1N K'GARI WEST COAST CRUISE
Depart 10am first day, return 2pm last day
Our Marine Tours include light refreshments and main meals (2D,1N charter only),  including coffee/tea and drinking water. Other items such as chips, chocolates, alcohol and soft drink available for purchase. Our overnight Skippered Charters include bedding and one bath towel per person. 
Too Eazy is a licensed vessel so no BYO alcohol. 
A 20% deposit is required upon booking. The deposit is fully refundable if trip is cancelled or can be transferred to another suitable time. See cancellation policy for other cancellation fees.
All charters are subject to numbers (excluding private charters) & weather conditions. We reserve the right to cancel any trip due to the bad weather (even at short notice). If your charter has been cancelled due to bad weather, you may nominate a full refund or choose an alternative day. In the event of such cancellation, Sweet Escape Charters is not liable for any costs or damages.
Otherwise, the following cancellation policy applies:
Cancellations made 10 days prior to departure will receive a full refund.
Cancellations made less than 10 days but more than 72 hours prior will incur a 50% cancellation fee.
Cancellations made less than 72 hours prior to travel will incur a 100% fee.
For PRIVATE CHARTERS, a 60day cancellation policy applies.
Alcohol is available to purchase onboard the vessel, however, responsible consumption of alcohol is to be adhered to. GST included in price. Equipment supplied on an "if loss, replace" basis. Sweet Escape Charters will not be responsible for personal injury or loss due to the actions of clients beyond Sweet Escape Charters' control. Area of charter is on discretion of the Skipper. No luggage and or bulky bags are permitted on the boat on day charters. One small duffle bag per person is allowed for overnight charters. Children must be accompanied by an adult and must BYO correctly fitted children lifejacket.